Exterior Painting Client Responsibilities
PRIOR TO ARRIVAL
Move cars out of driveway.
Bring in all loose items from porches/around exterior of the house.
Please Take Note!
There will be one SET day during your project that the front door will need to remain open for 2-4 hours in order to be painted
ColorWorx Painting has a work trailer that we recommend to remain on-site for the duration of the project.
Our Exterior Painting Process
PREP EXTERIOR:
Remove any remaining loose / chipped paint after pressure washing.
Trench around house to expose portions of foundation to treat/prep/paint below ground-level to assure a proper moisture barrier.
Apply water-proofer to lower portion of home or areas where standing water stains are noticeable or discussed. Application is typically applied to east and west of home 48" above ground level slightly above most windowsills.
Caulk all windows/doors with elastomeric caulking.
Repair all divots, cracks, and/or chips in stucco using elastomeric patching by roller application.
We do not use basic caulk to repair stucco cracks, as this should be avoided.
Prime any troubled areas as needed to prevent bleed-through.
Apply clear acrylic masonry sealer to all of stucco to seal "chalked" paint.
Treat stained / molded / mildewed area(s) of exterior stucco w/ chlorine or peroxide based cleaner.
Pressure wash exterior of home.
Rinse all walks and drives as needed.
Hard wash of drive, walks, and pool deck available at additional cost)
PAINTING PROCESS:
Apply paint on stucco body by spray followed by back-roll to assure heavy and even coverage.
Apply exterior paint by spray / brush / roll to gutters, soffit, and fascia.
Apply exterior paint by spray and backroll to all stucco to manufacturing specifications.
Apply exterior paint by spray / brush / roll to all stucco banding / trim / columns / ceilings.
Apply exterior trim paint to entry door(s) and garage door(s) (remove and re-install weather stripping as needed).
Using superior grade paint coatings longest lifespan of paint.
FINAL PROCESS:
Remove all plastic, tape, paper from all areas and dispose of off-site.
Reposition any items that were previously moved.
Re-install any house numbers, lights, fixtures, garden hose reels, plant hangers, etc. as needed.
Final walk-thru with client.
Any/all paint balances (cans/buckets) left on-site and labeled for later use (i.e.: touchup).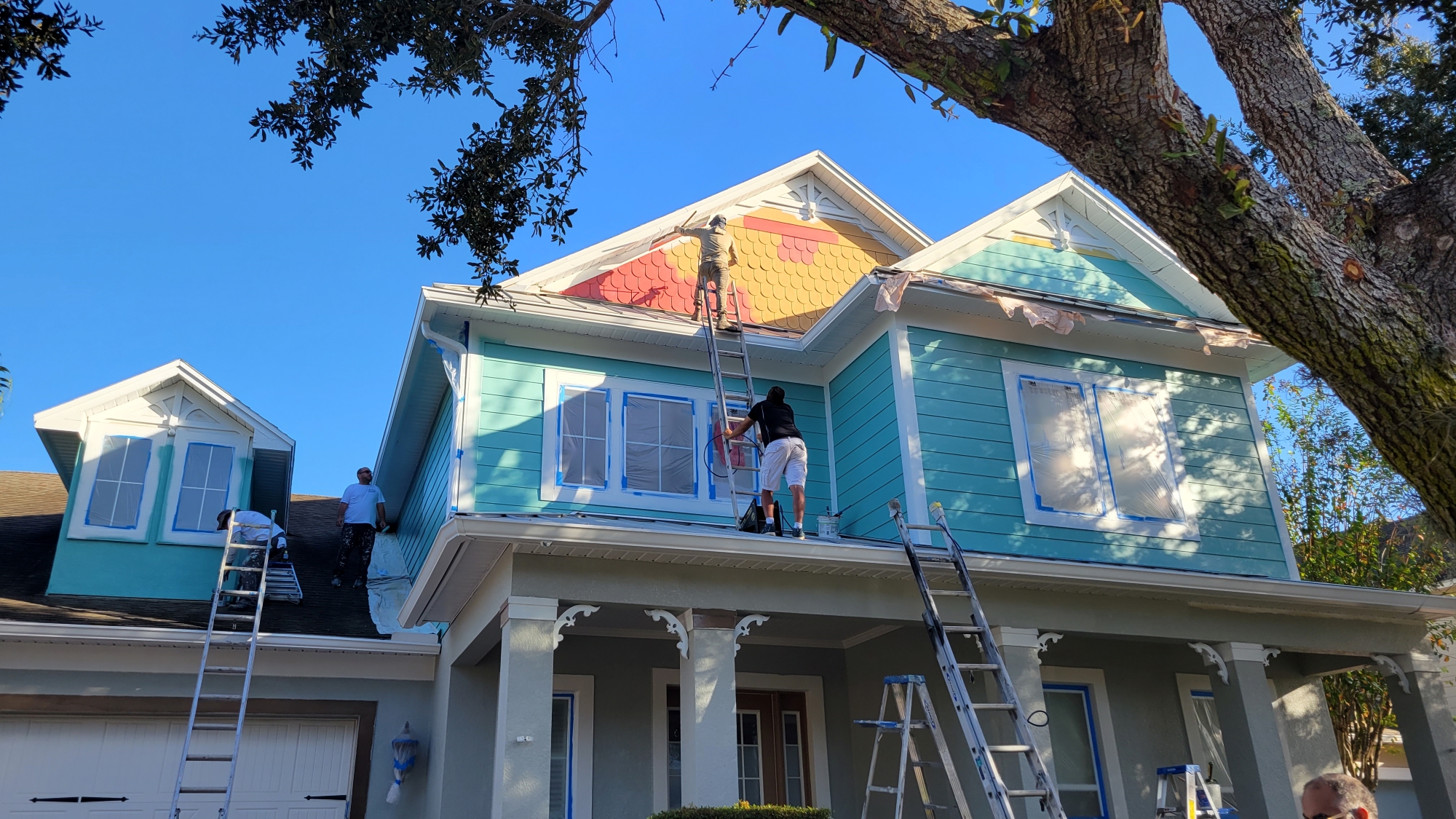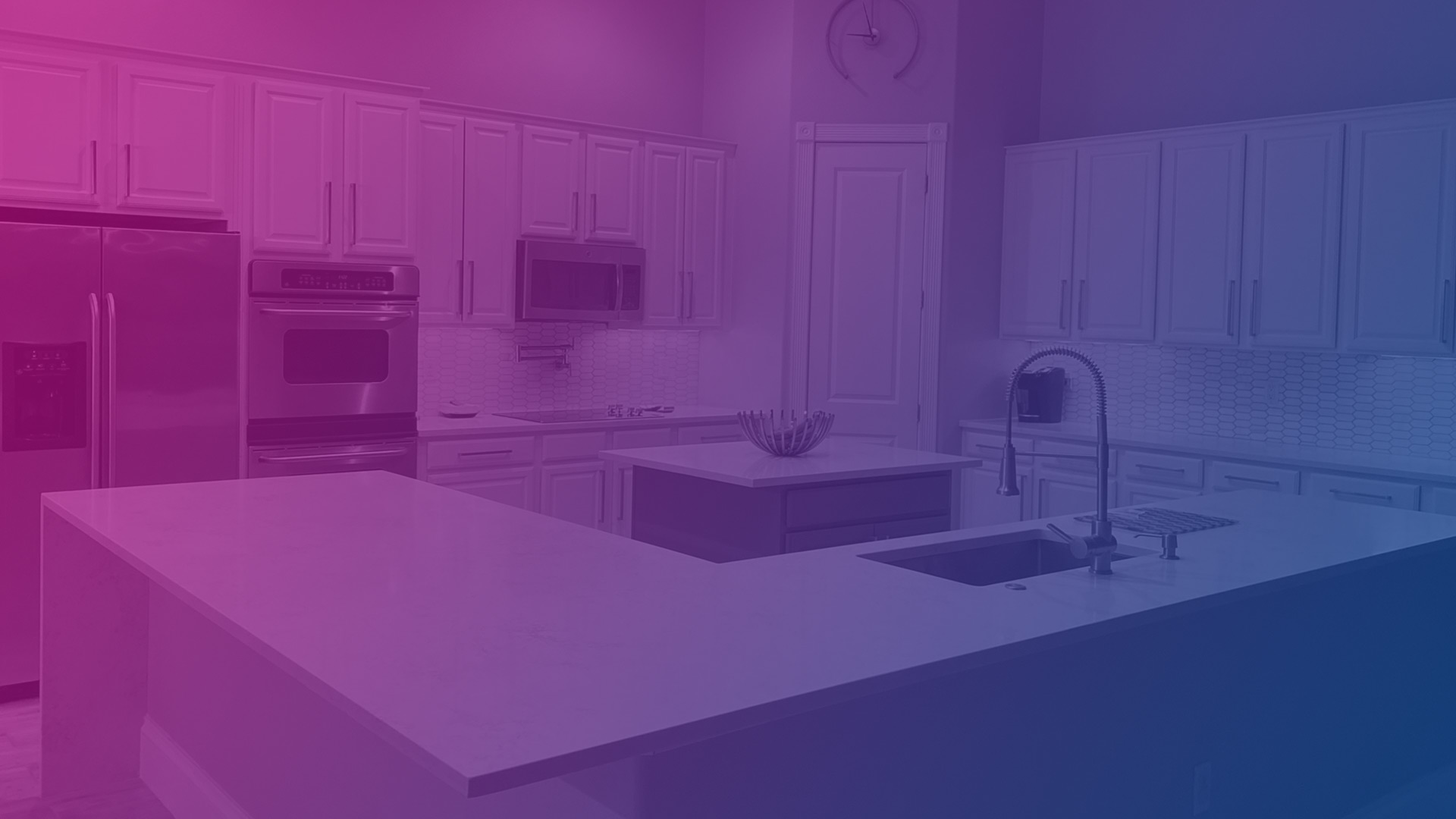 CHECK OUT OUR RECENT PROJECTS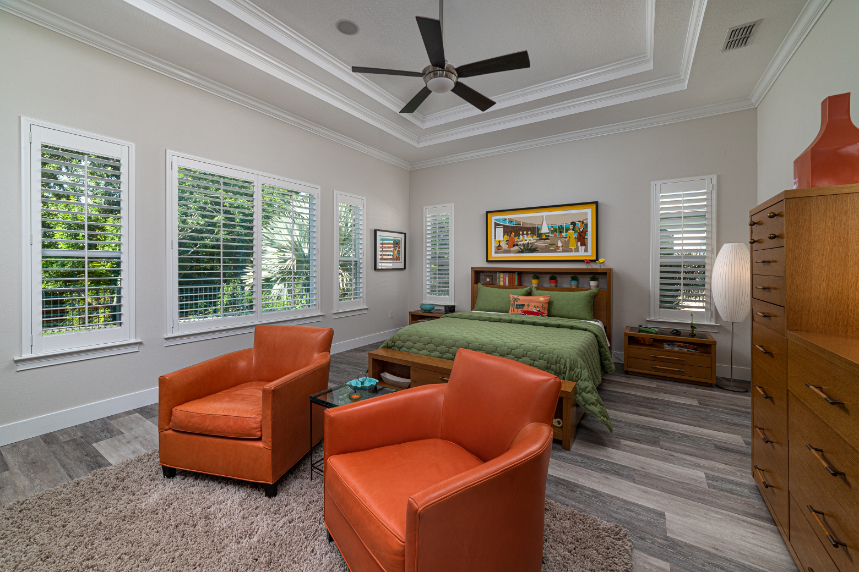 Transforming a space with interior painting is a powerful way to reflect one's personal changing style and create a vibrant atmosphere that truly feels like home. The beauty of interior painting lies in its ability to breathe new life into a room, infusing it with color, […]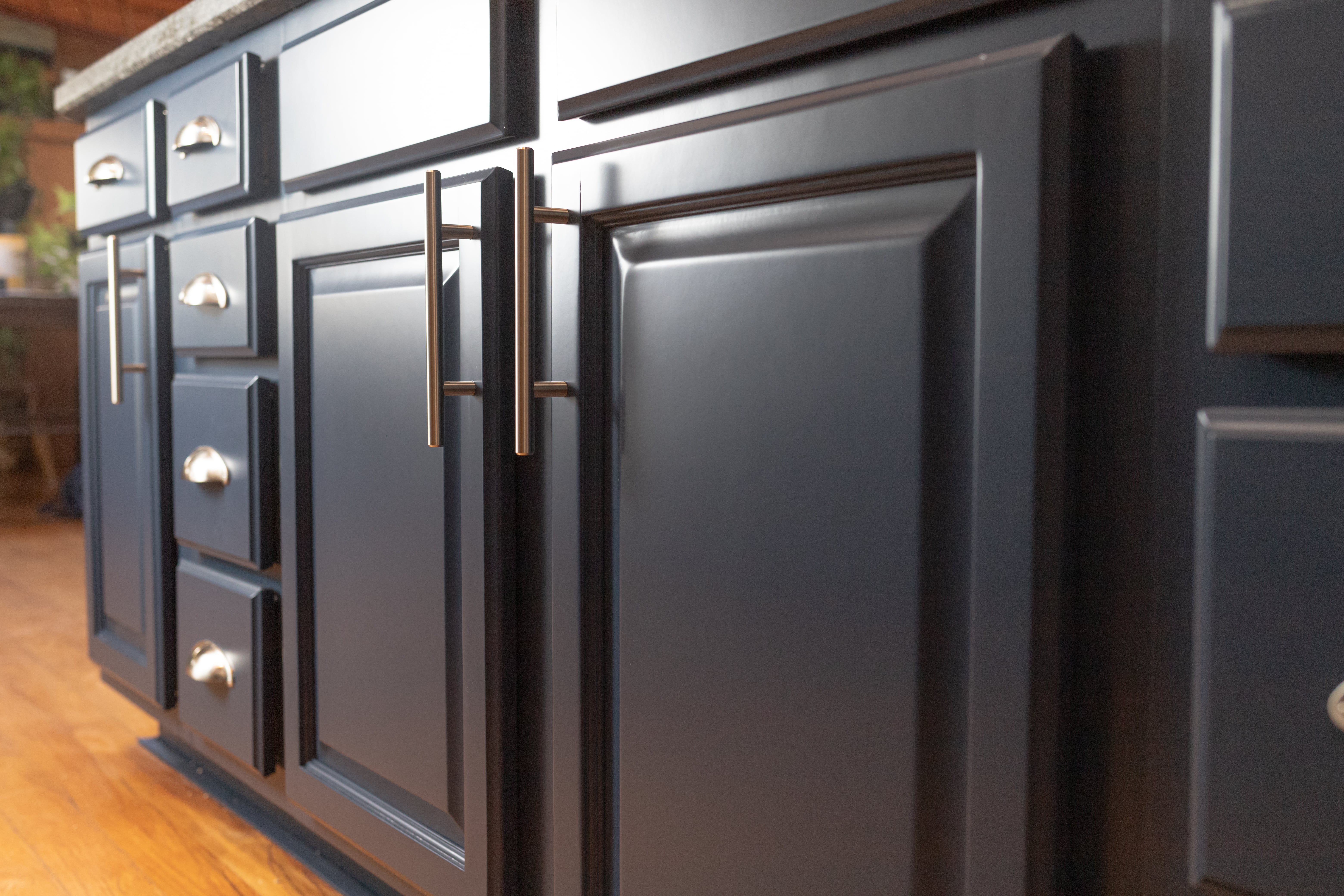 To find a log cabin in Florida is rare, so when we were given the opportunity, we were beyond excited. It was truly an honor to have worked on such an amazing home. This client was ready for a kitchen refresh with cabinet painting and refinishing. […]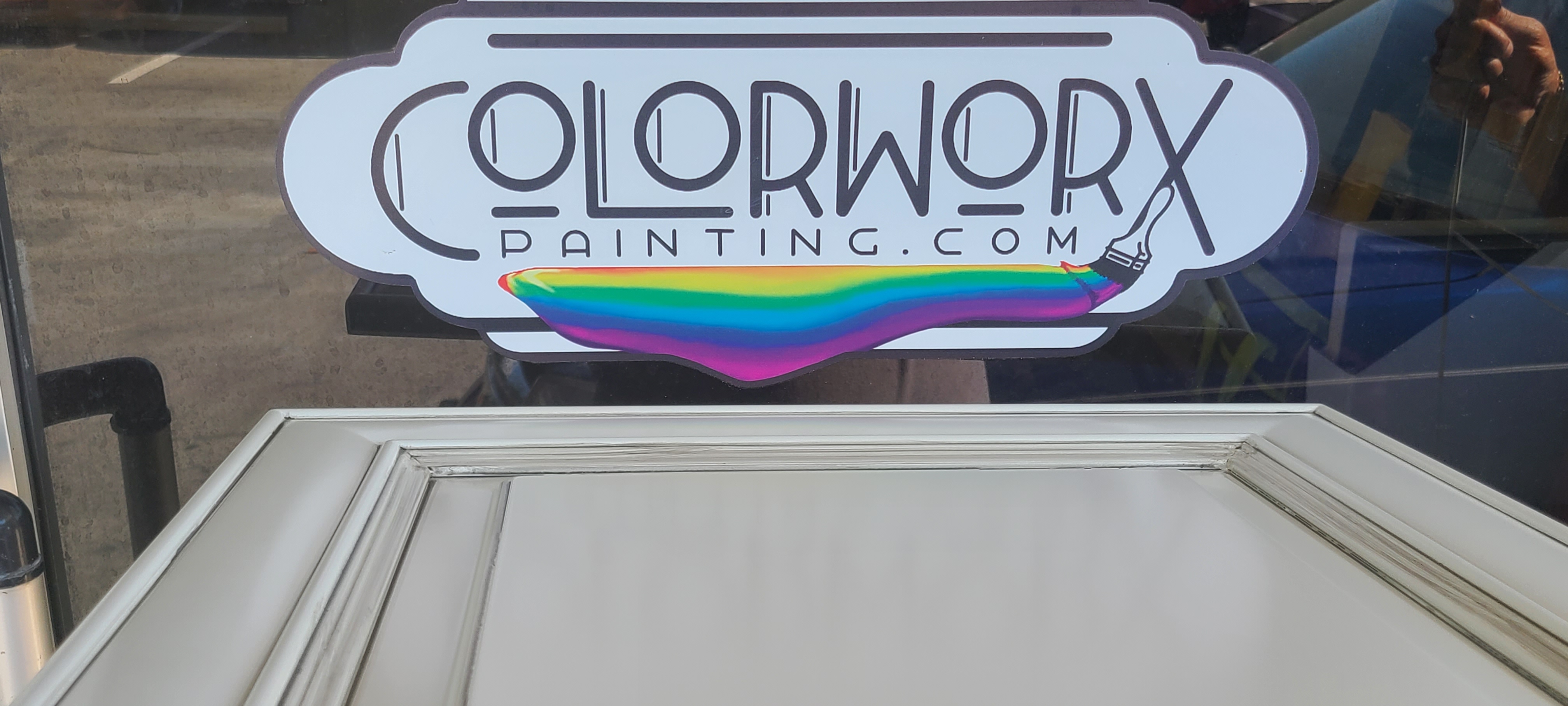 A kitchen refresh can completely transform the heart of your home without the need for a complete remodel. Cabinet painting and refinishing is a great way to give your kitchen a new look without the cost of replacing the cabinets entirely. A fresh coat of paint […]
ARTICLES
Enhancing Your Home's Exterior with Professional Pressure Washing

The exterior of your home is constantly exposed to the elements, which can lead to the accumulation of dirt, grime, mold, and other unsightly substances. Over time, this can diminish the overall appearance of your property. Professional pressure washing offers an effective solution to revitalize and […]

Dealing With Stucco Cracks After A Hurricane

In the aftermath of a hurricane or any severe weather event, one of the first things that happens is an assessment of the damage. Fortunate homeowners come out of it completely unscathed, if not for some cracks and leaks to contend with. While this is much […]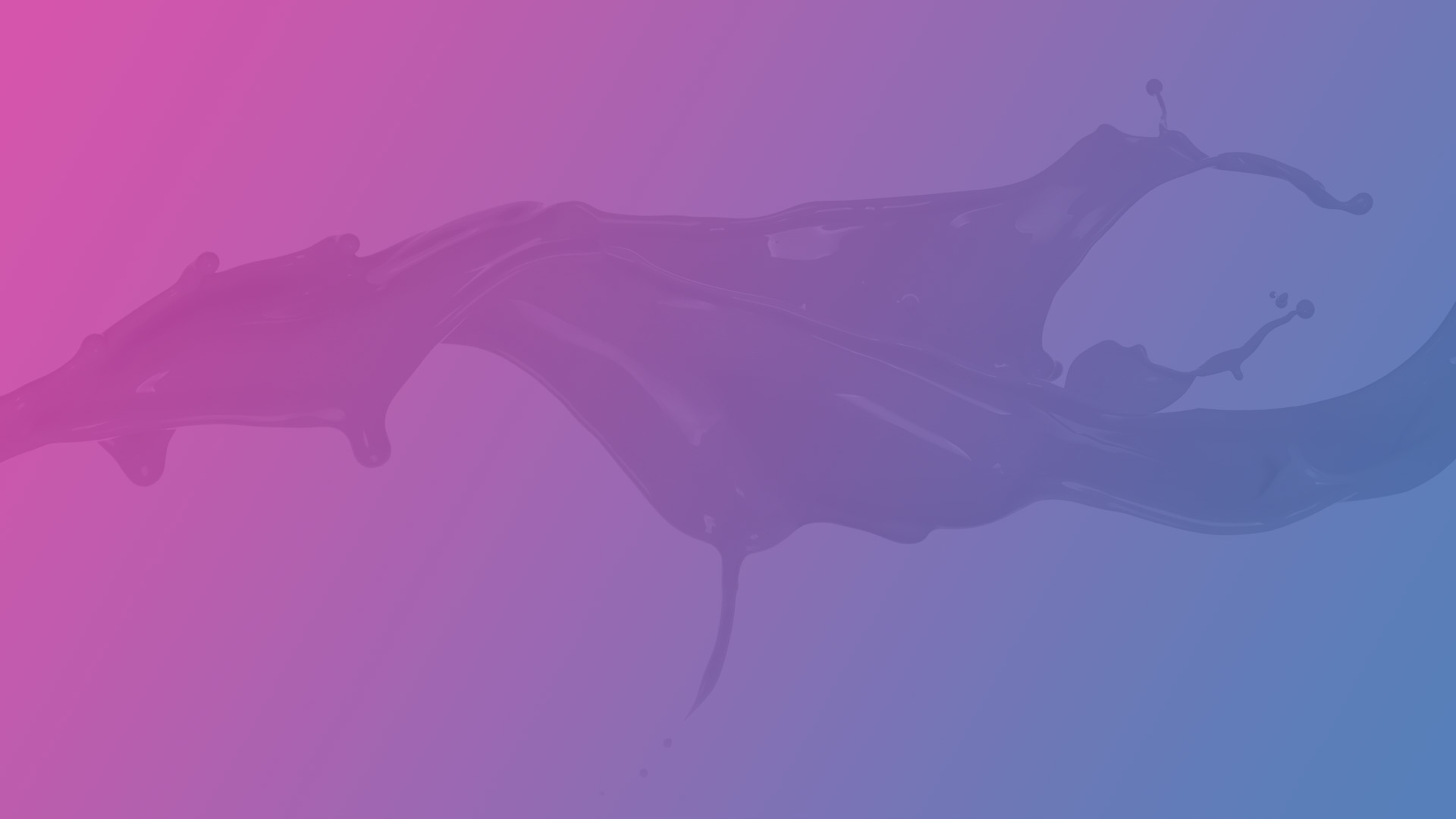 IF YOU ARE SEARCHING FOR AN EXPERT PAINTING CONTRACTOR IN ORLANDO OR THE SURROUNDING AREAS CALL COLORWORX PAINTING TODAY!